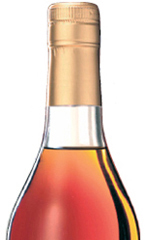 Choose cognac on its manufacturer:






















Cognac Frapin Cuvee 1888
Grande Champagne Cognac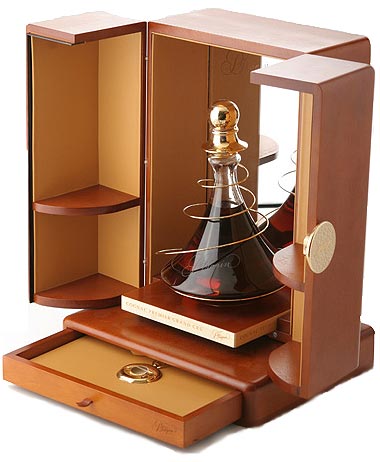 The price:

5 100

To order on e-mail: info@cognacboutique.eu
The 1888 Vintage the secret of the rarest elixirs
An exceptional carafe, a jewel of crystal preserving the secret of a rare vintage. The assemblage of this 'Cuvée 1888' is from Cognacs ageing in our 'Paradise' storehouse.

Some of these Cognacs are even older than 1888. They have aged for so many generations and are a testimony to the mastery of the late and great Monsieur Pierre Frapin.

Offered in a limited series of 1888 bottles, the carafe-type bottle was inspired as a homage to Pierre Frapin. In 1888, with a vineyard successfully rejuvenated, he prepared his participation at the Universal Exhibition, for which Gustave Eiffel had just completed his famous tower.

Pierre Frapin selected some of his 'cuvées' and received the Gold Medal at this famous exhibition. This Gold Medal is still on display and preciously so, in the Eiffel Storehouse of our Château.
An emotional encounter with the mythic Folle Blanche.
This assemblage of very old Grande Champagne Cognacs is in fact cognacs issued from the mythic Folle Blanche varietal, a varietal that has completely disappeared in modern times.
This Folle Blanche lives up to its myth: surprising floral aromas, it's a Cognac both powerful and subtle. It is a celebration as it is a flourishing achievement of ancestral know-how.

A rich palette of sensations
Of great distinction, this Cuvée develops a sumptuous and profound sensuality. Its aromatic palette is astonishingly complex: dried fruits, nuts, raisins, prunes, candied oranges, and towering waves of torrified cacao, tonka beans and coffee. The heart of its character is a sublime harmony of vineyard flowers, a flash of sents of the lime tree, pepper, soft spices, white honey, vanilla, leather, and tropical woods.
The Astonishing Crystal carafe
For this historic Cuvée, Frapin Cognac has commissioned the design of an original carafe of elegant and pure form. Produced by the Cristalleries Royales de Champagne, the carafe is decorated by a 24 carat golden line. Its spiral shape recalls Cognac's slow ageing through time or the preparatory turning of cognac in a glass. The Etains d'Anjou created this golden line as also they did the golden cork.

The refinement of a sumptuous Gift Box
Presented in a highly refined Gift Box of a 'Cognac cellar' form.
The wood textures recall the warm atmospheres of Cognac and Habana cigars.
Its base contains a small draw where one will find a reproduction of a 1888 watch.
Opening the watch a special perfume is released, ideal to accompany tastings.